Enjoying the grape views of Cape Town
I've been in Cape Town now for 13 days. I wasn't really sure what to expect from South Africa, but I've been completely blown away by how livable, friendly, and exciting this town is.
Firstly, my accommodations this month are pretty sweet. My entire group is one building so it's like adult Spring Break, which is awesome. We're actually in a student dorm for an international hospitality school. There are common rooms with ping pong and foosball tables, and we all bounce around from room to room hanging out at night.
Remote Year has two dedicated floors they recently refurbished. Most rooms are doubles, but a few of us have single studios or triples. I'm in a triple with only 1 other person so we have a free room. We've been using it for drying laundry (the dryers suck).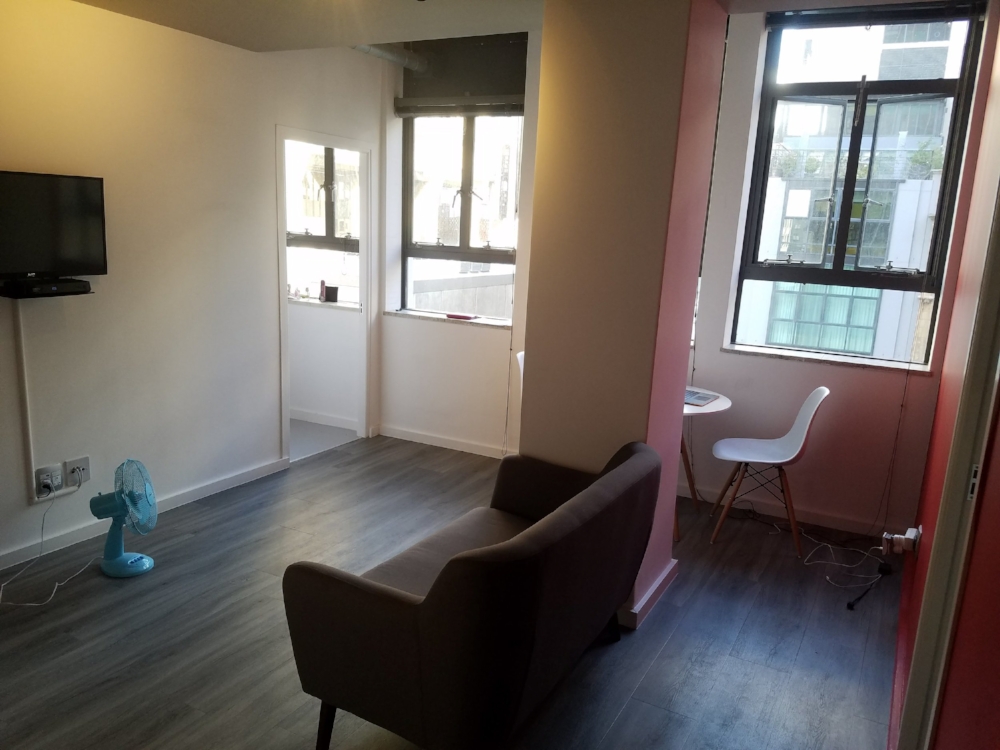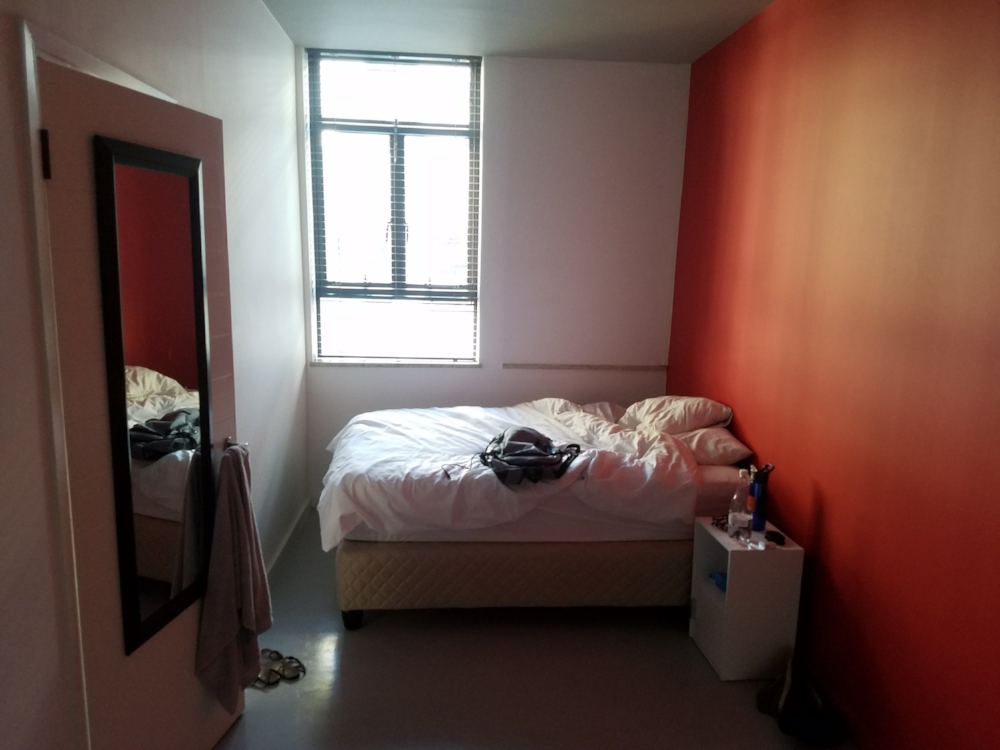 Overall, I'm very pleased with the accommodations. My room has a nice view of the main road and plenty of fans for staying cool. Even with the max water restrictions in Cape Town, aside from having to buy bottled water and shower with a bucket to flush the toilets, it hasn't really impacted my day-to-day.
Our neighborhood is fantastic. There are endless coffee spots and delicious places to eat just blocks away. I haven't been to the same place twice; I've had Asian, Italian, Indian, American, South African, Peruvian, and every fusion imaginable. We're about 5 minutes from the workspace and 15 minutes from the beach.
Speaking of the workspace, The Inner City Ideas Cartel is such a cool spot. It's got a really funky, hipster, African eclectic vibe. There's all sorts of weird decor, animal prints, live trees, open ceilings, and lots of wood textures.
RY has our own dedicated room, but for whatever reason everyone works so silently in there which drives me insane so I've been hanging out in the swinging egg chairs in front of the coffee bar or at the downstairs table where all the foot traffic is to get some ambiance.
I'll get into how work is going for me in a separate post, but it's definitely been a struggle trying to adjust. I made a lot of changes in my professional life and am dealing with a massive lifestyle change on top of a career change. I'm taking it all day by day for now and am just trying to soak it all in and be grateful for every moment.
What happened this week
Week 2 was definitely when all the things started to happen. Work picks up for everyone, there are so many events planned and things to do, and I haven't seen some people in my group in days. We're all off doing our own things with different people and on totally different schedules.
This week was hella busy. Me and about 12 others kicked off Sunday with an incredible wine tour. We visited 4 different vineyards and drank all the wine. I'm very pleased to announce I don't totally hate red wine anymore and actually drank a bit of it voluntarily. *bows*
(Also I can drink regular coffee now?! I know, I know... I'm growing up so fast.)
Obviously, the views were just insane and completely put Sonoma to shame. You just can't beat this.
Tuesday we did a walking tour of Bo Kaap, a very historic neighborhood in Cape Town. It's world famous for its rows and rows of brightly colored houses.
It's one of the only un-gentrified areas in Cape Town untouched by Apartheid. The community here is incredibly tight-knit, closer than family in many cases.
The brightly colored houses was originally a form of protest from the people who were sent here as slaves by the Dutch over 300 years ago because they were forced to wear muted colors on the farms they worked.

Today, it's a popular spot for fashion and travel photographers (if on extended shoots) who pay taxes which contribute to directly further community initiatives. All kinds of people settle here now for the incredible views and joys of living in Cape Town.
Wednesday I joined a few others for a trivia night and my team came in 4th pace out of 10! Not bad at all.
Thursday I did a networking meet and greet at the workspace with local startups we share the space with. Later on we hit the beach for some volleyball and ridiculous scenery.
We got a couple aces in the group, but it was fun just screwing around together laughing at mistakes and enjoying the company and the view. (And some drinks, of course!)
Tonight I'm off to a party with Josh, our City Team Experience Manager. He and his twin brother are local DJ's and are gunna tear it up so we can boogie!
Up next I'm going to take the cable car up Table Mountain at sunset and then Sunday we're going to Boulders Beach where the only wild penguins in all of Africa reside. It's gunna be rad!